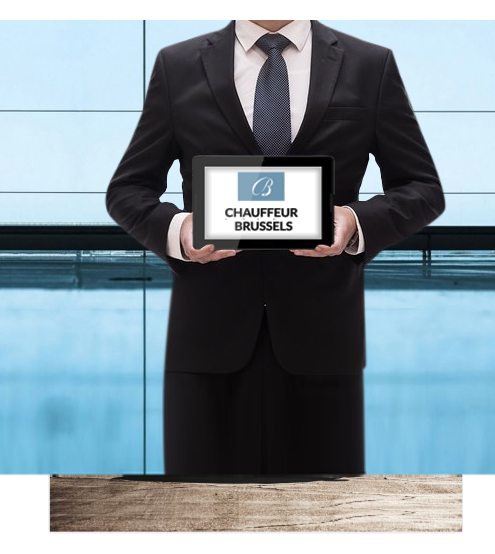 Private transfers train station and airport
Private transfers Brussels Midi train station and Private airport transfers in Belgium
If you are a frequent user of « Taxi service Brussels Airport Zaventem » or « Taxi service Airport Charleroi », you will find our chauffeured car company to be an elegant alternative to traditional transportation taxi service Brussels, providing efficient, time-saving travel solutions to your traveling needs. Rent a luxury Mercedes with private driver for the transfers to and from National Brussels Airport (Zaventem), private Brussels airport Abelag and Brussels South Charleroi Airport. Our chauffeur service will check the status on all arrivals regarding your booking, to guarantee you minimum waiting time. Your personalised driver will meet you in the arrival area at the airport, when you exit customs and at the train station, when you exit the railway platforms. With our limousine service, your name will be on display and we will supply you with the name and mobile number of your driver upon booking, or closer to the time of pick up.
Sans supplément
Meet and greet
Child-seat available upon request
No extra fees for folding bikes, luggage, folding wheelchairs or pets
ESTIMATE & BOOKING
Private transfers train station and airport
Private transfers Brussels Midi train station and Private airport transfers in Belgium
If you are a frequent user of « Taxi service Brussels Airport Zaventem » or « Taxi service Airport Charleroi », you will find our chauffeured car company to be an elegant alternative to traditional transportation taxi service Brussels, providing efficient, time-saving travel solutions to your traveling needs. Rent a luxury Mercedes with private driver for the transfers to and from National Brussels Airport (Zaventem), private Brussels airport Abelag and Brussels South Charleroi Airport. Our chauffeur service will check the status on all arrivals regarding your booking, to guarantee you minimum waiting time. Your personalised driver will meet you in the arrival area at the airport, when you exit customs and at the train station, when you exit the railway platforms. With our limousine service, your name will be on display and we will supply you with the name and mobile number of your driver upon booking, or closer to the time of pick up.
Sans supplément
Meet and greet
Child-seat available upon request
No extra fees for folding bikes, luggage, folding wheelchairs or pets
ESTIMATE & BOOKING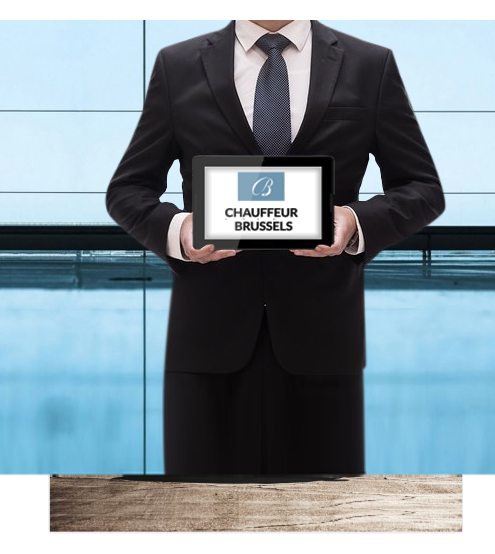 Chauffeur Service Brussels
| | |
| --- | --- |
| | Do you want to rent a luxury S-Class Mercedes with chauffeur? |
| | Or rent a luxury E Class Mercedes with private driver? |
| | Or do you want to rent a luxury minivan V Class Mercedes with driver and take your family or your team with you? |
We will provide you a chauffeured service with the most luxurious vehicles. You will have the choice to rent a Mercedes car with a private driver in Brussels. We offer you our services with a S Class, E Class and V Class Mercedes.
Chauffeur Brussels offers the ultimate luxury private chauffeur hire travel for business or pleasure.
Our limousine service will be arranged around your schedule and reservations can be quickly adapted to suit your changing needs.
All our private chauffeurs are highly qualified. They will assure you the most secure and professional chauffeur service in Brussels.
ESTIMATE & BOOKING
Private chauffeur hires within Belgium and the rest of Europe
Chauffeur Brussels offers private transfers from or to Brussels to all destinations within Belgium and the rest of Europe. This chauffeur car service company will assure you personalised pick-ups from your office or hotel, with direct transportation to your destination at a time that suits you. Rent a Mercedes with driver in Brussels for your journeys to many destinations outside the city. Our rates estimates are based on actual mileage, toll costs and the number of passengers.
ESTIMATE & BOOKING
A special event is coming: A wedding, a reception, a special surprise, or an anniversary… Why not hire a luxury Mercedes in Brussels with a driver to complete your special day?
Do you want to rent a S Class Mercedes with a driver, rent a E Class Mercedes with a driver or hire a V Class Mercedes with a private driver?
Chauffeur Brussels will be happy to share this unique moment with you and offer you the experience and discretion of your drivers.
You have the opportunity to rent a Mercedes with a private driver in Brussels. Regarding your needs, you will be driven in a S Class, E Class or V Class Mercedes. It is the best and safest chauffeur service in Brussels.
Your company is organizing a professional meeting and you want to welcome your clients or partners in the best possible way?
Chauffeur Brussels will find the perfect chauffeured cars solution by offering a flexible service to meet your specific requirements. We will adapt our service to match your business needs and take care of occasional or daily transfers of employees or even organize a professional tour for your valued customers. We will provide you with a chauffeur car service to cater to your specific requirements during special events such as shows or business expos. We will help you find the best vehicle service for groups of people from the start of the project right until the end. We have significant experience of working with International companies and will use this experience to help you find the optional solution for your business.
By entrusting our limousine service, Chauffeur Brussels with handling your transportation requirements, you can expect the following practical and financial benefits:
Chauffeured services with cost control thanks to predetermined fixed pricing.
A chauffeur driven car hire Brussels service that understands and values the importance of promoting your corporate image.
Hire a car with professional drivers.
Chauffeured luxury car with a confidential and highly reactive 7 days a week service, anywhere in Belgium.
Rent a Mercedes from our new, luxurious fleet of vehicles.
Account services available, with weekly or monthly invoicing.